Constance Guisset @ VILLA NOAILLES
Constance Guisset presents her work at the 15th international fest Design Parade in Hyères together with Desplans.
Invited as the president of the jury and honorable guest for 2021's edition, Constance Guisset launches a sidereal discovery of objects in metamorphosis along a lightning and sound adventure.
Situated in the Var department, southeastern France, this monographic exhibition will be hosted at Villa Noailles in homage to Marie-Laure de Noailles's passion for astronomy and inspired by the contemporary exploration of Mars.
"Boarding for an expedition that looks for a world unrevealed: a light-speed travel, landing on Noaille's planet, exploring a spectral universe."
. . .
Constance Guisset's art impressions drawn during the 2020 lockdown in France and published in collaboration with Desplans will be visible  between Nicolas Floch's photographies, Hélène Henry's tissues or Sara Favriau's sculptures.
The sautoir becomes a workspace evoking the daily routine of the designer. On the terrace, a decompression chamber stirs you to have a martial drink. And finally, the pool that offers the possibility to land on a planet of finished objects, into a colorful landscape, describes Constance Guisset.
. . .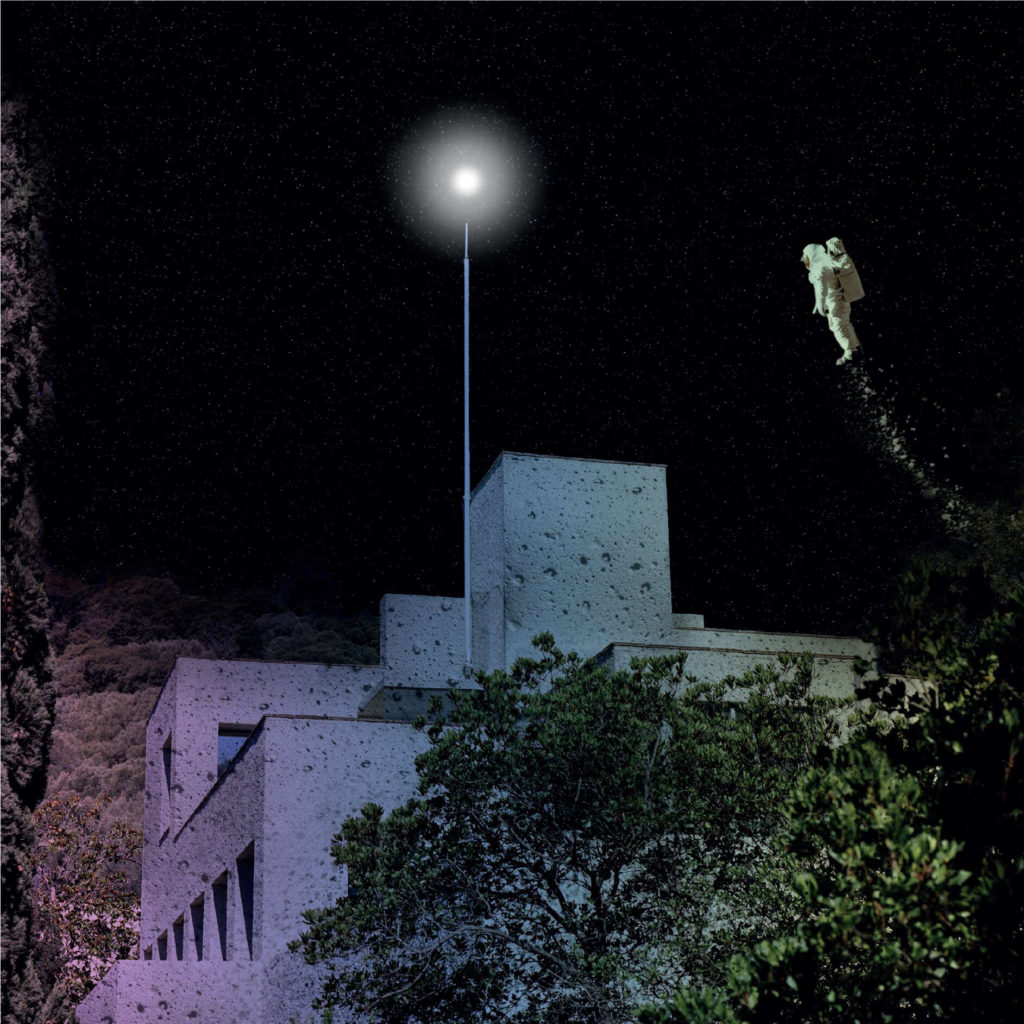 Desplans showcases in exclusivity some of the limited edition art prints that are visible at Villa Noailles 2021. Discover the works Eclat d'ardeur levante, Spectre sur le qui-vive or Ecaille d'impulsion flottée and buy one those special editions.
. . .