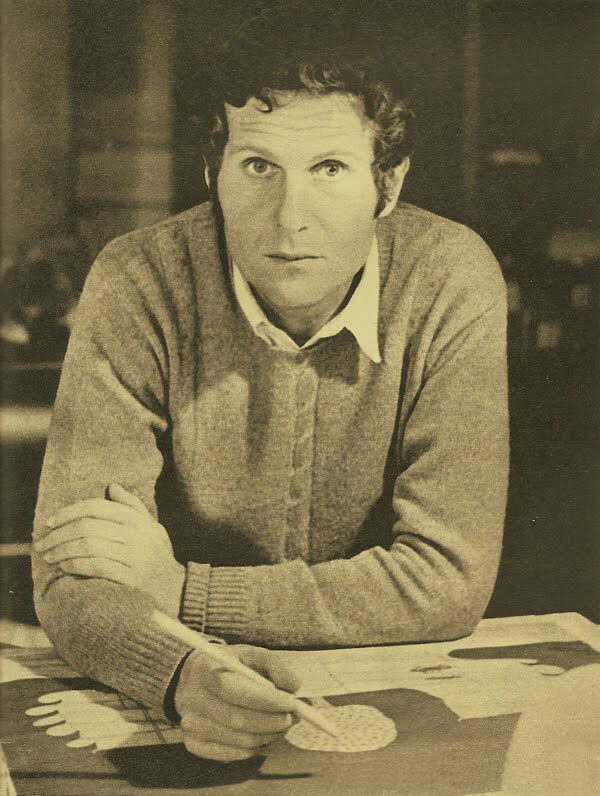 Gérard Grandval
Gérard Grandval, born October 7, 1930 in Paris and died December 2, 2021, was a French architect and designer.
He studied at the National School of Fine Arts in the workshops of Emmanuel Pontremoli and André Leconte. He graduated as an architect DPLG in 1959 and won, after numerous prizes and medals, the First Grand Prix of Rome in 1961.
Chargé de mission at the Department of Architecture at the Ministry of Cultural Affairs from 1967 to 1972, Knight in the Order of Arts and Letters, he was a titular member of the Academy of Architecture from 1994, was its Vice-President from 1999 to 2001 and remained President of the jury for the Prix du Livre d'architecture for more than 20 years.
His creations have developed in areas ranging from urban utopias to interior architecture and design, including urban planning, new towns, housing, stadiums and factories.
Gérard Grandval stood out with his first factory project in 1958, but it was the creation of a mountain chalet project, known as the "shell chalet" in 1965, as well as his response to the winning competition for the Palais de l'air et de l'Espace in 1966, which contributed to entrusting him with the order for the Palais district in the new town of Créteil, which would give him worldwide renown.
Built between 1970 and 1974, these eleven residential towers are distinguished by their vast petal-shaped balconies which very quickly earned them the name of "cabbage" or "cob of corn". This organic and sculptural approach contrasted with the rationalism of the great ensembles of the time. Initially planned to be vegetated, this pioneering ambition of "green facades" will ultimately never be realized.
At the same time, very close to the world of fashion, Gérard Grandval will design the factory and the head office of Cacharel as well as all the stores throughout the world throughout the 70s and 80s. He is also the author of the Center for exhibitions and presentation of fashion in Paris (Carrousel du Louvre).
Gérard Grandval has never stopped working. The Nice Park office and hotel complex in the Arénas district (2021) will be his latest project.
Hand drawing will remain throughout his life the privileged language of the architect, his way of expressing himself and conceptualizing his projects. Alongside the drawings of architectural projects, Gérard Grandval has developed a very rich and poetic artistic work.
. . .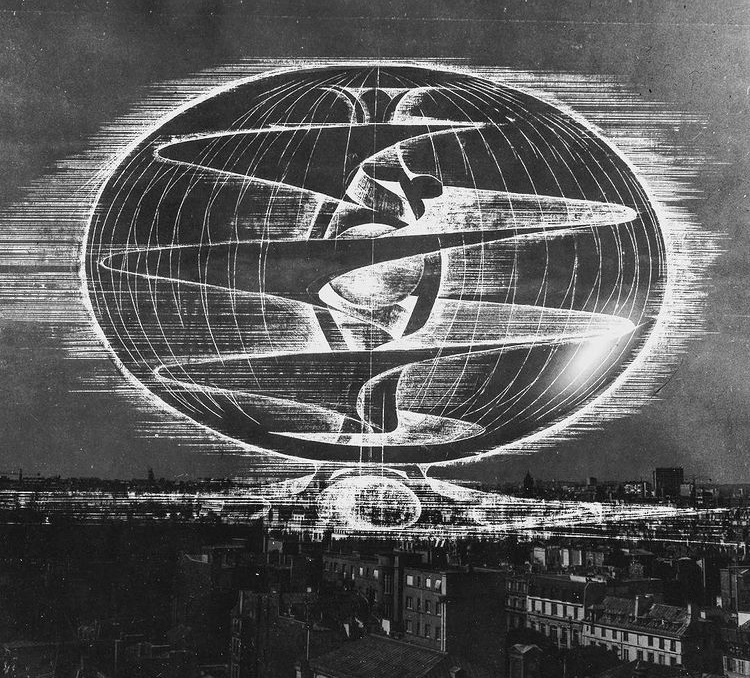 Palais de l'air et de l'espace by Gérard Grandval , 1966