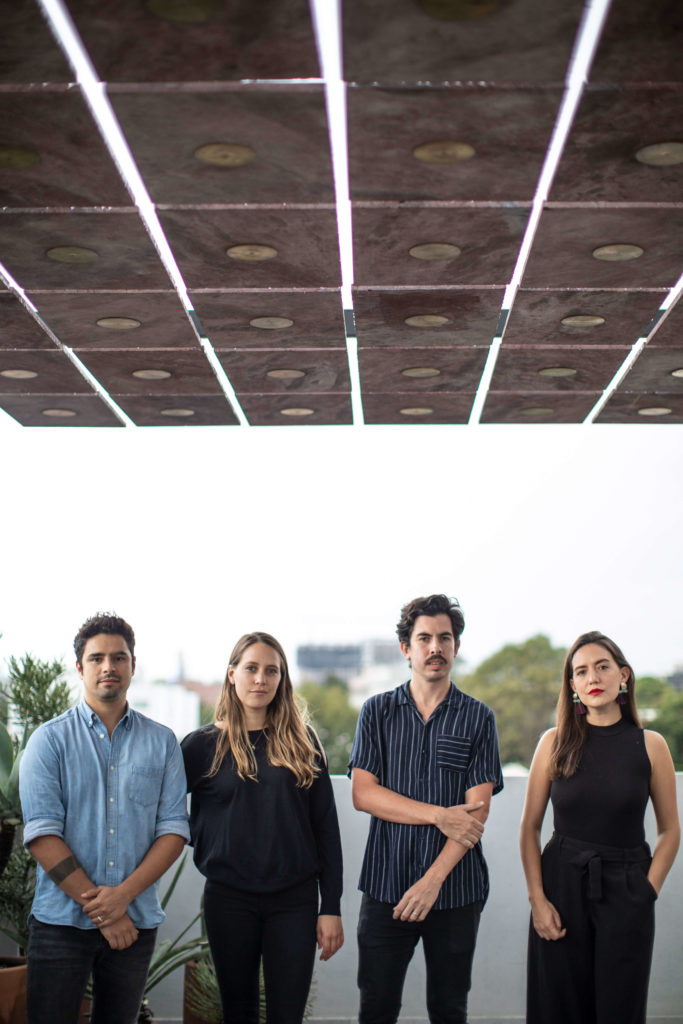 PALMA
Architects, Mexico City
Palma is an architecture office based in Mexico City and Sayulita. It was founded by Ilse Cárdenas, Regina De Hoyos, Diego Escamilla and Juan Luis Rivera, all of whom studied at the Universidad Nacional Autónoma de México UNAM School of Architecture.
The practice is geared towards finding integrated and individual solutions to each architectural problem. Their approach is based on a detailed analysis of the immediate context and a design process which is open to experimentation and exploration. The result is a constant search towards an architecture of atmospheres which move people and truly belong.
Some projects which stand out are: Community Center in San Pedro Apatlaco, first prize in an open-call competition, the exhibition design for "MXCD01-Presente" at Archivo's Diseño y Arquitectura. "AROS" pavilion/playground for kids in the historic center of Mexico City, result of the "Juguetes Urbanos" competition.
Currently, they are developing projects of different scales and typologies across Mexico.
Their work has been published in national and international media. They have been invited to give different lectures and workshops across the mexican territory. Palma recently participated in the Architecture Forum "Afuera" celebrated in Beijing, China.
. . .