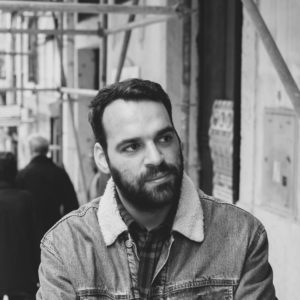 Daniel Campos
Architect, Lisboa
Daniel Campos collaborates with various Portuguese ateliers of architecture and interiors such as Matelier, Rafaela Fraga Brás and Joana Aranha.
His background in Architecture allowed him to expand his work to other areas such as Graphic design, Photography, Music and Illustration.
'My research continues on the theme of urban imaginaries: representation of the city and modes of subjective mapping of the inhabited territory and their daily experience. My graphic language, which proposes paper architectures, crosses the architectural design with illustration."
. . .