Paris, June 26st  2018
Call for Drawings "The Island": Discover the Winners!
"The Island: Between utopia and metaphor for reality" is a graphic research contest, where concepts and ideas emerging from literature, cinema, philosophy are linked to architecture.

Each participant was invited to submit an illustration representing a reflection based on the idea of an Island, investigating the way we build architecture images today, through different techniques and point of view.
The jury, composed by Library, Desplans and Jean-benoit Vétillard, have decided to give the first price to Antonio BERNACCHI and Alicia LAZZARONI for their proposition Bangkok Domestic Tastes. After having short-listed 12 drawings, The Floating Island, by Ariana BOCCALATTE has been designated as social winner.
Congratulations for all the winners!
Now find the two illustrations, in a very limited edition of 12, available in A2 format for the very special price of 195€, at contact@desplans.com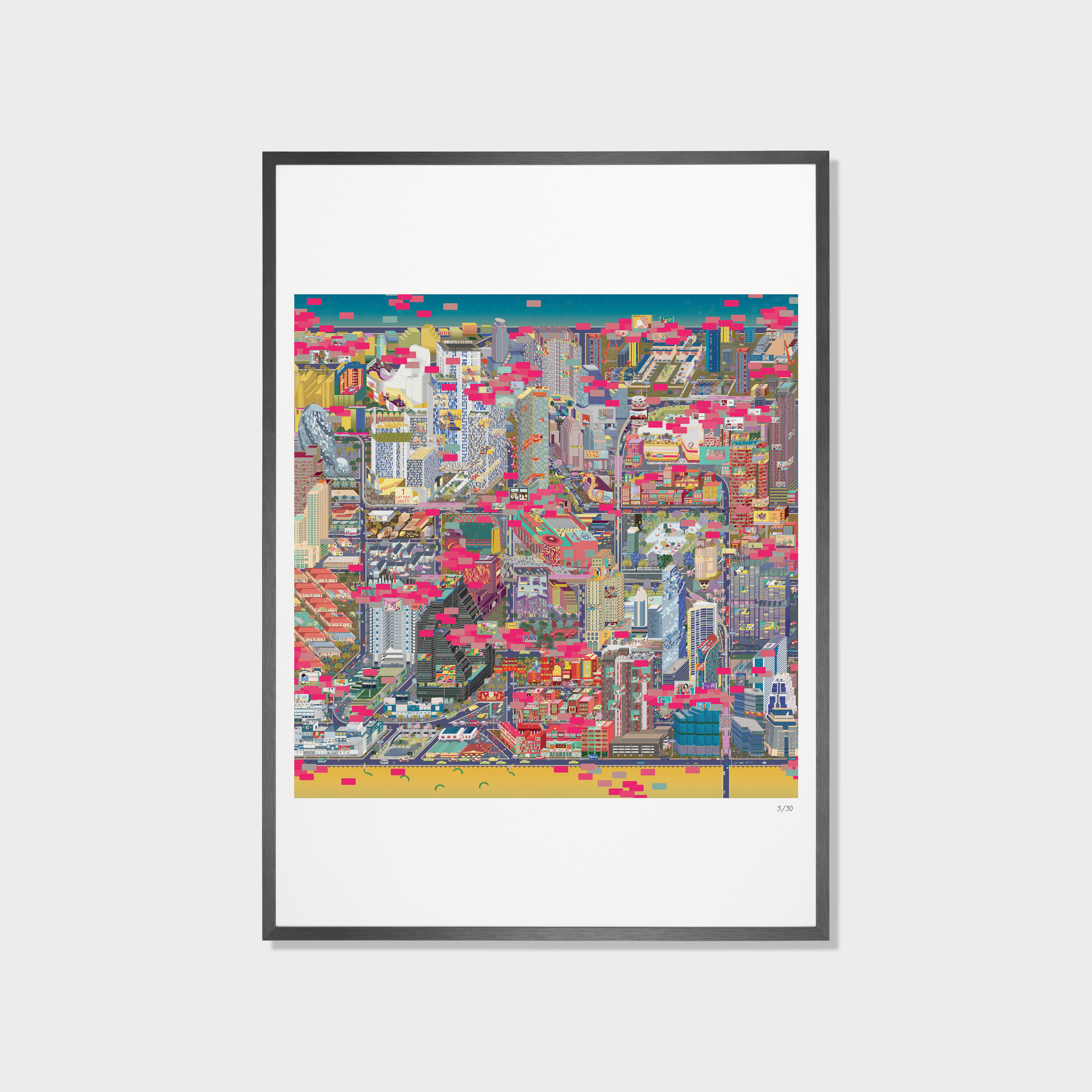 Bangkok Domestic Tastes, Antonio BERNACCHI and Alicia LAZZARONI, 2018, A2 format in aluminum frame (12.ex)
'Bangkok Domestic Tastes' reflects about the secluded islands generated by  the real estate market in Bangkok in the form of compact condominiums,  aiming to portray the 'lifestyle' that each 'condo' builds up, 'renders' and  sells. It represents nine existing neighbourhoods, where each individual  development acts as an isolated sphere, but all together they also perform as  an independent archipelago of self contained spaces for engineered life  patterns.
It somehow inverts the proposed double value of utopia, as in this context  the external projection of constructed aspirational horizons represents an  unrealisable obsession, while​ all tensions are directed inwards, to reinforce  the comfort zone, isolated from the neglected outer world.
Its graphic is inspired by the representation techniques, colour palettes, and  composition of Thai traditional mural paintings, including hybridisations of  typical urban animals, recalling the iconography of folkloric mythological  creatures.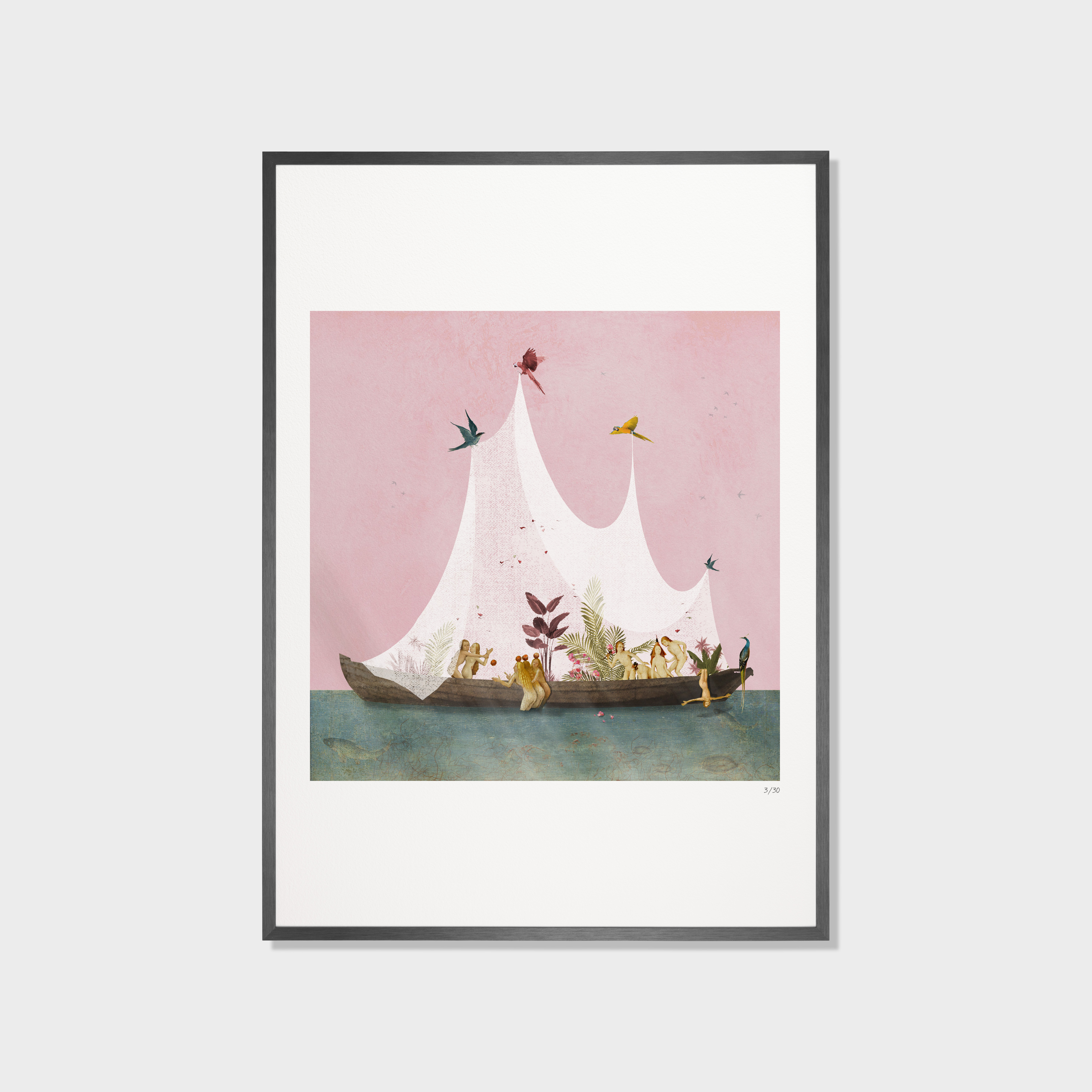 The Floating Island, Arianna BOCCALATTE, 2018, A2 format in aluminum frame (12.ex)
"If the "Great Eastern" is not merely a nautical engine, but rather a microcosm, and carries a small world with it, an observer will not be astonished to meet here, as on a larger theatre, all the
instincts, follies, and passions of human nature" – (Verne, Jules. A Floating City. 6)
A boat as an island, a floating installation.
The curtain is up and a scenic choreography displays an intoxicating dance of naked bodies indulging in flesh passions among exuberant greenery.
The apotheosis of life temptations, the perennially of the scenes depicted in the central panel of Hieronymus Bosch triptych, The Garden of Earthly Delights in a vessel. An allegory.
Library x Desplans, Paris, 2018