Started as an itinerant exhibition for the Fuorisalone at Milano Design Week in 2019, F/A Fake Authentic propose this year a series of interviews lectured by architects, designers and curators around the topics: FAKE, AUTHENTIC, fake ICONIC, authentic IRONIC.
"ICONS generate identity, in many contexts of everyday life. Icons are the input that generates in everybody's mind the association between a word and an image.
IRONY is a fundamental tool for architects and designers, a chance to experience new perspectives and overcome the clichè of the collective imaginary.
ICONIC IRONIC is a juxtaposition of two themes, two terms that if deepen can reveal an enormous creative potential. At the same time if one overlap, mix, turn inside out those two words coincidentally one will generate a series of new and unique, refined and special worlds."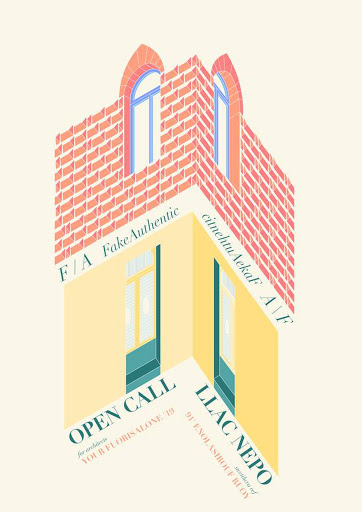 Guillaume Dubois, co-founder of Desplans, was a guest speaker together with Lucia Amaddeo, Carlos Gonzalvo Salas and Max Zitzelsberger. Other year's guests are Fala, Theo de Meyer, Eric Lapierre or SO-IL. Below please read an excerpt from Guillaume's speech and watch the full zoom interview.
Trump & Twitter ©  Lazaro Gamio / Axios
L. Amaddeo, G. Dubois (Desplans)  & C. Salas, M.Otto Zitzelberger © F / A FakeAuthentic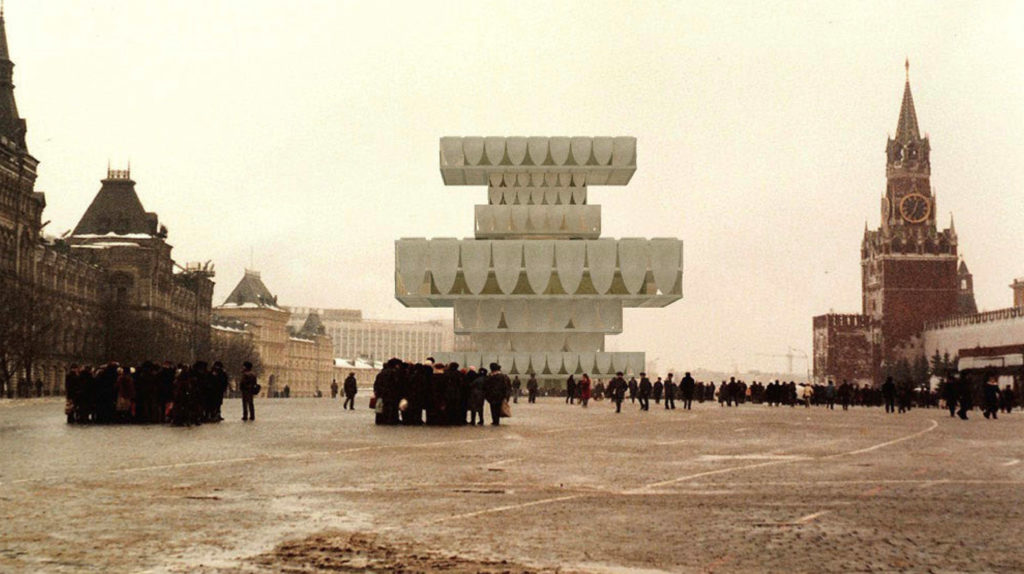 Hommage Perm Museum by Valerio Olgiati © Conex
FAKE news are a thing of our time. But it is their apparent authenticity that makes people truly believe in them. And algorithms enhance the phenomenon by spreading similar vision of the world to similar people. Modern societies are becoming archipelagos of believers and followers. This in return questions the essence of icons: what are todays icons?
And architects are also confronted to this risk of creating icons for themselves. This image of the Perm Museum by Valerio Olgiati presented as a tribute by its author relocates the project in the Red Square in Moscow hiding St Basil's cathedral. An auto referential icon among architects placed in an iconic place. FAKE ICON or AUTHENTIC IRONY?
And this quest for icons has been spreading globally: cities, corporations or institutions are competing worldwide to build so called icons. Museums, towers are supposed to be the new churches. The making of those fake icons is similar everywhere: competition, program, ambition… The signature of the starchitect is supposed to guarantee the authenticity of the work.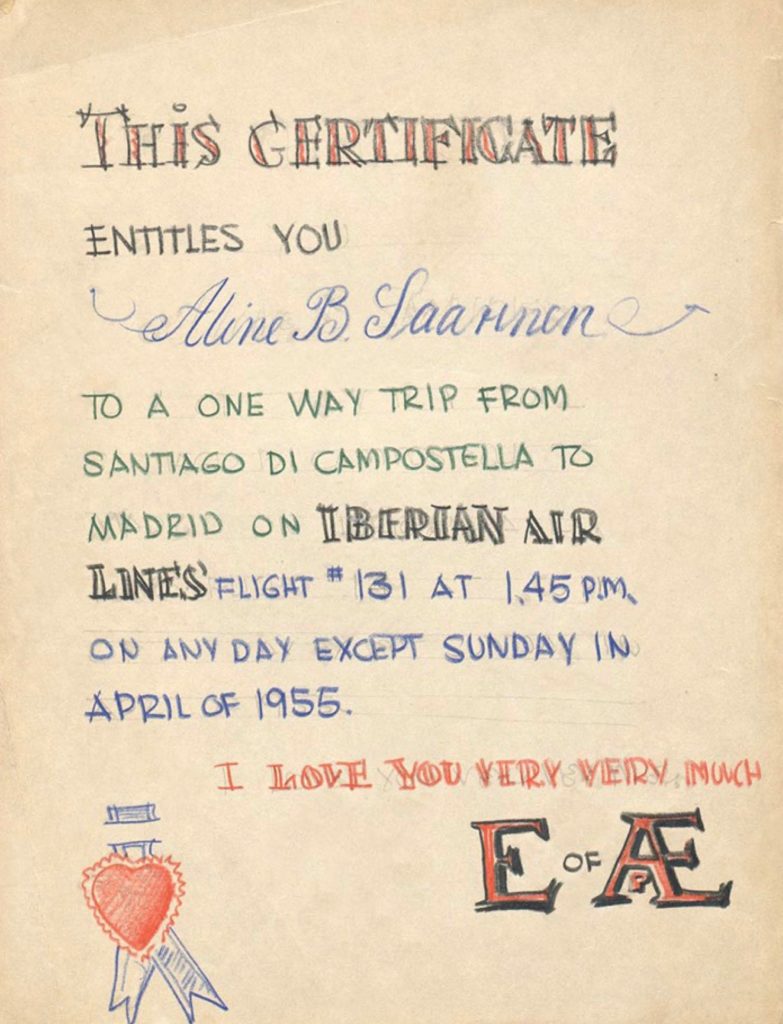 Certifying the AUTHENTICITY of a work has always been a concern of authors, curators and collectors. Certificates and signatures are tools to do so. This certificate of authenticity by Eero Saarinen, the finish and American architect to his wife Aline Bernstein Saarinen, a prominent critic of art and architecture, highlights the thin line between fake and authenticity. But Aline B. Saarinen certainly asked the most accurate question about F / A.
"If a fake is so expert that even after the most thorough and trustworthy examination its authenticity is still open to doubt is it or is it not a satisfactory a work of art as if it were unequivocally genuine?" A.B. Saarinen.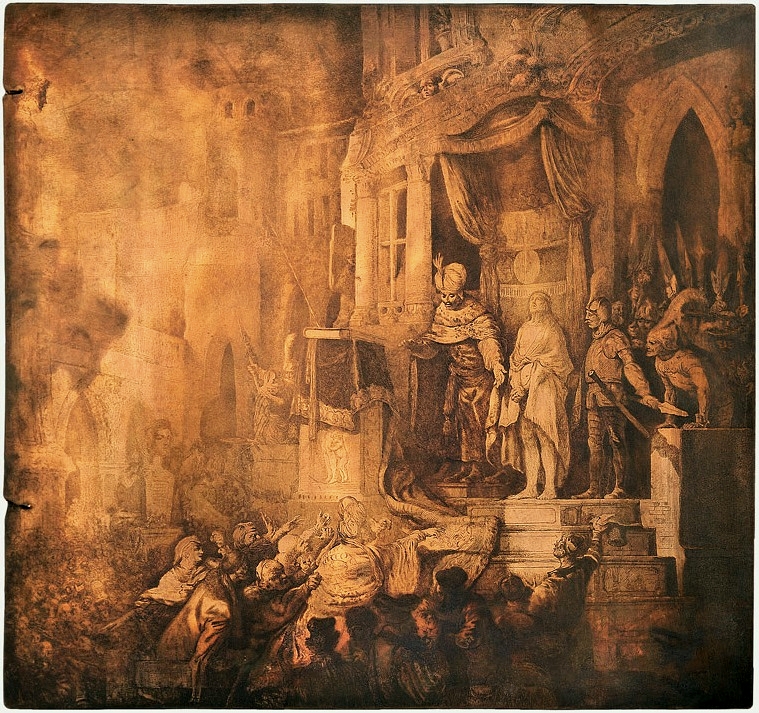 Copper plate of Ecce Homo etching by Jean-Pierre Norblin de la Gueraine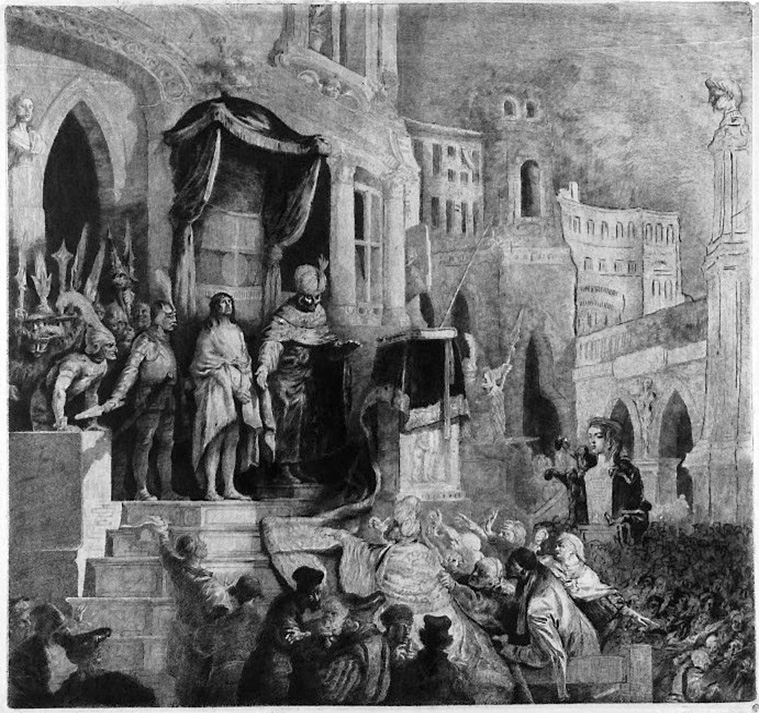 Impression of Ecce Homo etching by Jean-Pierre Norblin de la Gueraine
What is the most authentic: copper plate or the etching? The edition process we carry on at Desplans carries the same type of question. Numerical files and HD printers have replaced the plates. What about archive original drawings? We are honest with the nature of those edition. Can we then qualify them as authentic fakes?
One could say that by hijacking the purpose of an architecture drawing we are FAKE to the making of architecture. And we do so by freezing the process, limiting the project to one sketch or plan and by turning it into a decorative object.
Nevertheless, our ambition is to diffuse ideas of architecture. In todays flow of fascinating architecture photographs, people tends to be in a state of astonishment towards architecture. Drawings are a very noble and effective medium to look at architecture from another angle. Desplans has also the ambition to enlighten the work of architects. We curate architecture genuinely.
There lies Desplans' AUTHENTICITY.